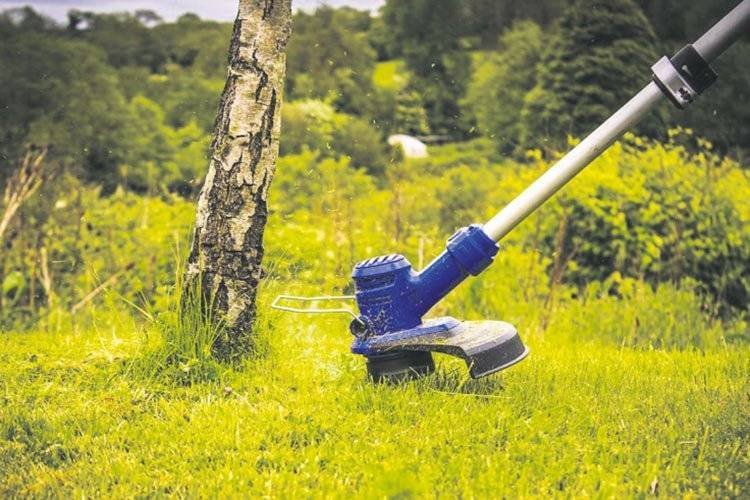 The Best Grass Strimmers for the UK Market 2023
Best Grass Strimmers
If you don't have much time, use the link below to quickly find out my 'Top Pick' for the 'Best Grass Strimmers' available for you on Amazon. You can be assured we only recommend products based on our research, product quality, usability, and value for money… 'Best Overall' Bosch 06008A9070 AFS-23-37 Electrical Strimmer
Last update on 2023-12-04
With a 280w motor that turns at 12,500rpm, it packs quite a punch for its size. The 26cm (10in) cutting radius, which is not the largest cutting radius of the strimmers we have reviewed in this post, is more than adequate for the jobs you will need to undertake with this garden strimmer.
Using 1.6mm line and utilising a semi-automatic feed system that feeds the line at every 'trigger release', eliminating the need to manually adjust the spool or bump the head. This ensures an optimal cutting line length for uninterrupted and worry-free trimming.
To make potential purchasers feel secure in their purchase, Bosch provides their standard 2-year warranty for this grass strimmer, but the warranty can be extended to 3 years by simply registering your product at 'mybosch'.
Know what type of material can be strimmed.
Decide on power.
Think about the noise levels.
Figure out whether or not cordless will work.
Consider how much time/money you want to invest.
Petrol strimmers can't really match the great portability offered by most electric models either.
On the plus side though, petrol strimmers tend to be more powerful than electric ones. They're great tools for cutting down some serious undergrowth or overgrown brambles. Even cutting through small bushes and the like with the correct 'head' attachment.
Electric units come in varying 'power levels' for different garden jobs. If you simply want to cut grass, edge paths and lawns or even more arduous tasks like tackling thick weeds head-on, depending on the model, then an electrical strimmer will do the trick.
Some of the best garden strimmers have 'telescopic shafts' that help you find your perfect working position/height and balance and will definitely save on a backache.
To complement the shaft, the handle should be comfortably ergonomic, with an additional 'shaft' handle for balance.
An adjustable harness with shoulder pads and hip strap attachment is a must-have for any 'weighty' strimmer so you don't have to strain your arms while using it at different angles or heights. The more comfortable the better, as you may have to wear it for a long time while using your machine.
Auto-feed spooling systems are also handy in this regard because they make releasing line much easier when the existing line gets worn down, snaps or gets tangled up with perhaps overgrown shrubs and bushes. This is because unlike the 'manual' feed option, where one needs to manually pull the line off the reel by hand in order to get more line, with an automatic attachment like bump-feed spools all one needs to do is 'push' down or 'bump' the ground with the spool. Although these auto systems do sometimes have their faults as we shall see.