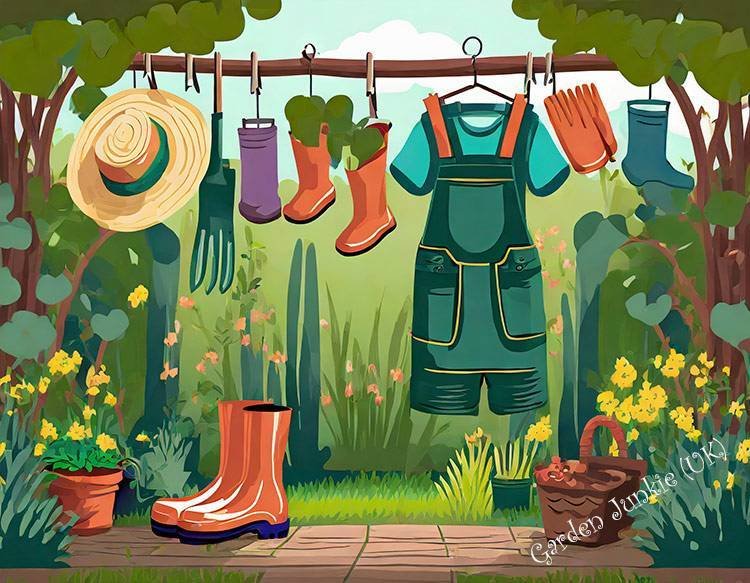 From Hats to Boots – A Complete Guide to Gardening Clothes
Whether gardens, plants or trees are your passion, having good comfortable gardening clothes is essential for any gardener, whether you're a beginner or an experienced green thumb. Today gardening clothes are designed for both men and women to provide comfort, protection, and functionality while working in the garden. They can also help prevent injuries, keep you clean, and protect you from the sun and other elements.
When choosing your clothes, it's important to consider the type or types of gardening you'll be doing, the weather conditions, and your personal preferences.
Some popular gardening clothes include hats, gloves, aprons, overalls, and boots, you will find more detailed posts on this page and other related pages concerning these items and other clothes related posts.
It is worth noting clothes these days can be made from a variety of materials, including cotton, denim, canvas, and synthetic fabrics, so there is something to suit almost everybody's needs and requirements.
Investing in quality clothes can make a big difference in your gardening experience. Not only will you be more comfortable and protected, but you'll also be able to focus on your gardening tasks without worrying about ruining your regular clothes. So, whether you're planting a new garden or maintaining an existing one, make sure to choose the right clothes for the job
Featured
Gardens Plants and Trees – Gardening Clothes
Gardening Clothes (Sub-Categories)