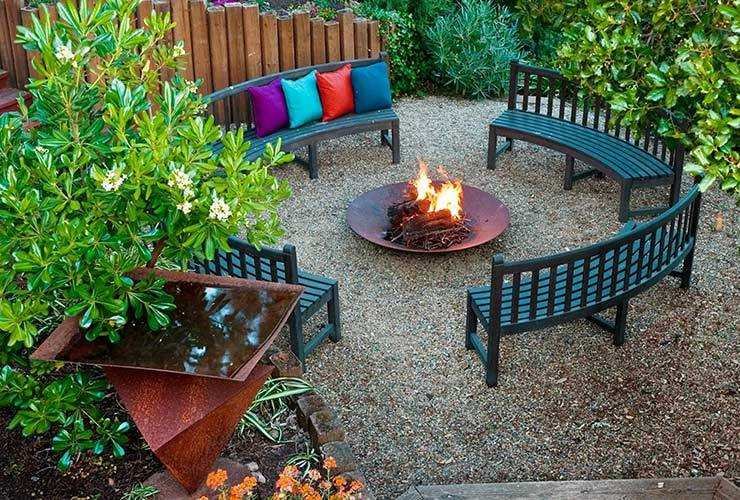 Best 5 Fire Pits For The Garden – 2024
Best Fire Pits For The Garden
If you don't have much time, use the link below to quickly find out my 'Top Pick' for the 'Best Fire Pits For The Garden' available for you on Amazon. You can be assured we only recommend products based on our research, product quality, usability, and value for money… 'Best Overall' Harbour Cast Iron Fire Pit
Last update on 2023-12-04
Charcoal:- A controlled even heat, but a small flame.
Propane Gas/LPG:- A propane bottle & hose, are attached to the firepit. Can initially be more expensive. Can be used on open decks/patios with overhead roofs.
Natural Gas:- This is quite inexpensive to run compared to other fuels, but a gas line will need to be installed by a professional gas installer and an installation certificate provided. Natural gas fire pits are therefore usually a 'fixed' or built-in solution.
Bio – Ethanol:- This is a very clean-burning, efficient, renewable fuel that emits no smoke, ash, or toxins.
Gel:- A chemical fuel that does not emit either smoke or odours.
Never leave children and or pets alone with a fire. Ensure they are always kept at a safe distance.
Ensure your fire pit is set up fully level, and stable, on a non-flammable surface which should also include the fire pit's surrounding area.
Never, leave your fire pit unattended or if you do, make sure your fire is fully extinguished before you leave.
Fire pits should be positioned at least 3 meters (10ft) away from any buildings and fences, on level ground preferably in an open area without overhanging trees.
I would also recommend that your firepit has a metal mesh cover known as a 'spark arrestor' screen (screen to catch sparks) over it when you are not adding fuel to the pit like logs or perhaps cooking over it. A spark arrestor will stop any dangerous embers from escaping and becoming a problem.
Ensure you have a fire extinguisher handy or at least a bucket of water.
Keep anything flammable away from your pit. This includes paper plates, clothing, paper napkins, and the like.
Be aware of wind strength and direction, especially if you are burning wood.