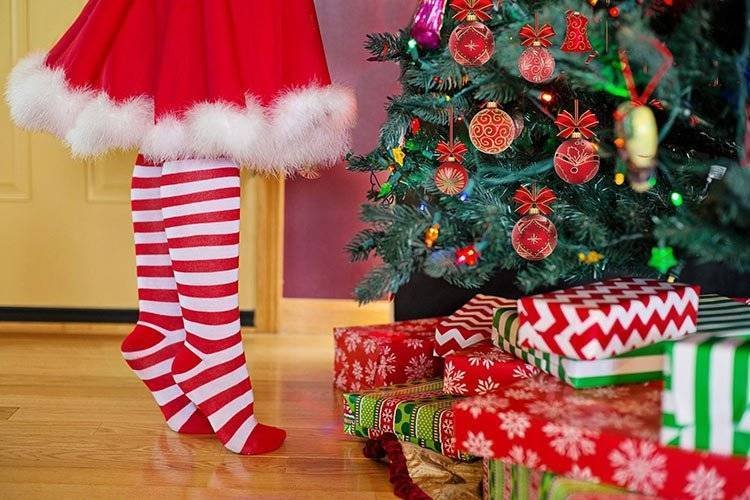 Best Artificial Christmas Trees – 2023 Buyers Guide
Best Artificial Christmas Trees
If you don't have much time, use the link below to quickly find out my 'Top Pick' for 'Artificial Christmas Trees' available for you on Amazon. You can be assured we only recommend products based on our research, product quality, usability, and value for money… 'Best Overall' WeRChristmas Pre-Lit Edwardian Spruce
Last update on 2023-12-04
The tree is supported by that all-important sturdy metal stand, a '4 way fold out' which can be folded and packed away with your tree when not in use. Also, the metal stand easily supports the tree when laden with decorations.
The stand is also high enough off the floor to allow for plenty of presents to be placed at the foot of the tree (lucky you) and in turn hide the stand itself.
The tree is 'hinged' and 'slot' assembled. This means the '3 sections' slot together to make the tree and the branches are permanently fixed (hinged) to each section. Just pull them down/out. This makes assembly and disassembling just a matter of minutes.
For a damage-free tree and safekeeping until the following Christmas, we recommend storage of your tree in a large Christmas tree storage bag for a tree of this size.
The manufacturer of this pre-lit traditional fir also manufactures a 7ft tree if customers require a larger tree. The tree has the same features but is 7ft H x 4ft 5in W (2.1m x 1.37m) and has a whopping 1682 tips which are a mixture of PE and PVC for an even more realistic look.350
All in all this tree is good value for money and will suit those looking to get everything they need in a tree and decorations from one place.
This classic blue and white shredded PVC tree has an easy tree setup. Simply 'slot together the main (marked) sections, and slot in the branches up through the main tree sections, the finer branches are then teased out into position to form a bushy tree. Easy-to-follow clear 'pictorial' assembly instructions and decoration steps are included with the Christmas tree.
There is an 'easy assemble' sturdy metal base, which provides tree stability when fully loaded, prevents breakage, and keeps your tree standing tall at all times.
The tree comes in a box that is made from 'strong' recycled material cardboard, so customers can continually reuse their boxes to store the tree and ornaments after each Christmas.